Non-intrusive leak detection
Have you got a leak but no idea where it is?
Then we can help by locating by locating any leak on any water fed pipe or potential bathroom or building defect using the most up to date advanced technologies.
9 times out of ten we only need to remove 1-2 floor tiles or floor boards to access a leak under a floor and make a repair which saves a lot of disruption and excess damage / mess. Using the highest tech equipment of thermal imaging cameras, moisture meters, endoscopes, ground micro phones, tracer gases and dyes, we can locate your leak or the source of damage, even if any issue with rainwater ingression or rising damp is apparent. This can be identified by taking plaster /concrete samples to carry out a salts test.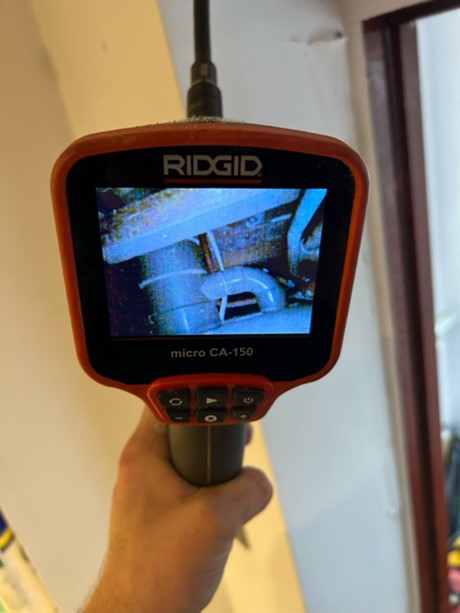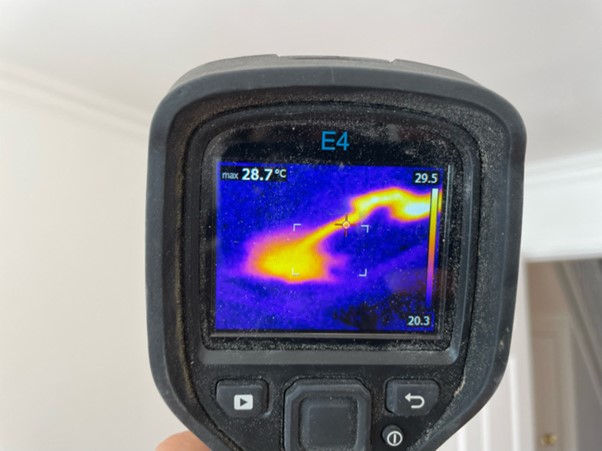 Our Full leak detection service
So, what exactly can we trace leaks on?
Leaking central heating pipe work or boiler issues, Leaking water pipes, Leaking bathroom facilities, Leaking external incoming water supplies, potential Rising damp issues or Ingression of rain water.
We offer a full service of locating the leak, making access / excavating of the leak, repairing the leak and completing a fully detailed insurance company recognised report.
The report covers all damage caused by the leak, how we found the leak, and the access work which was required to repair the leak. The report also includes full advisories of works required to remedy the damage and the dampness still present if any.
We can detect the issue
What's included with our specialist service.
Acoustic Profiling: Using this equipment, we can pinpoint the smallest of leaks on pipe work internally or externally.
Thermal Imaging: With our thermal imaging cameras, we can locate the routes that pipe work takes within concrete and pick up anomalies on hot or cold feeds which can indicate in a leak and water pooling.
Moisture meters: We can carry out full moisture surveys of your property locating damp floors, walls and ceilings. This can also help to locate a leak down to an area if no damage is present to the naked eye. This also helps with drying so you can inform your insurance company.
Endoscope cameras: Using our endoscopes, we can get into tight spaces to check waste pipes without removing any boxing or tiling.
Tracer gas: Our tracer gas is inserted into central heating pipe work, hot or cold feeds or incoming water supplies. In conjunction with our specialised gas analyser, we can locate the gas escaping through concrete or tile grouting, tarmac and grass, near enough any covering in fact. This also can help us home in on a leak in conjunction with our ground microphones. The gas escapes 10x louder then water and can be heard more easily.