Water pipe moling
Moling avoids the need to dig a trench.
We can re-new or re-route water supply pipes if there is a leak underneath your property or in an area of difficulty for a repair to be carried out.
Using this method, a long trench isn't required to be excavated and only two holes are needed (dependent on the distance of the supply). This method reduces the chance of damage to ground surfaces and saves on a lot of disruption for the customer. The number of excavations required is dependent on the length of the water supply or the distance to the point of entry to the property of the water supply. All types of surface covering will be re-instated after works are completed to a high standard, whether it be tarmac, concrete, block pavers, crazy paving, paving slabs or turf.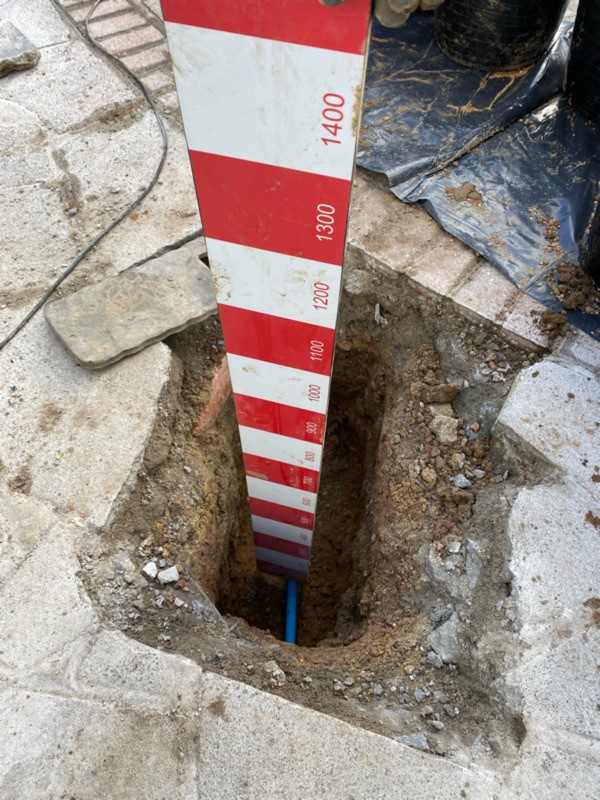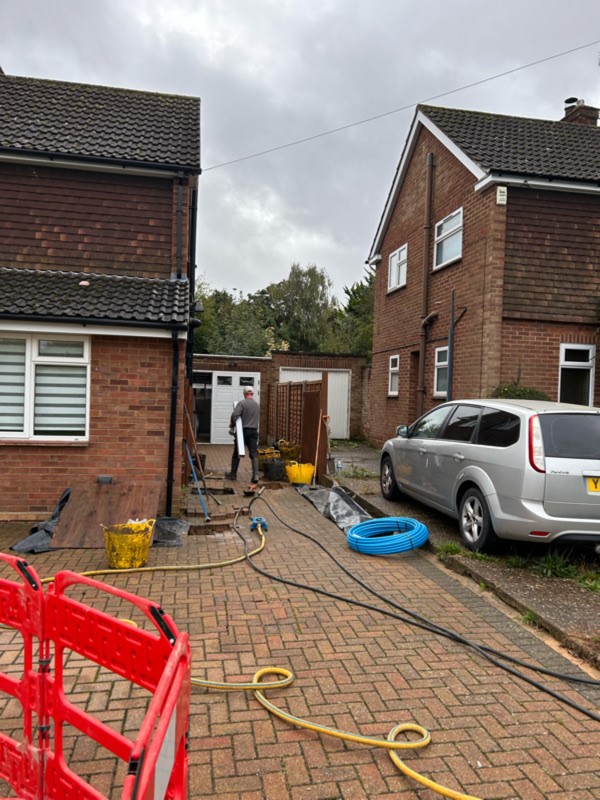 Water pipe moling
What is Moling?
Moling is a trenchless method used to lay pipes. A pneumatically-driven machine known as a mole forces its way through the soil along the desired path of the pipe.
The standard approach to moling is to dig a hole about 1 m square and 800mm deep for water supply pipe regulations and freezing conditions. Such a hole is small enough that it can be dug by hand rather than by a machine in inaccessible locations. The mole is then entered into the earth on the horizontal face at the bottom of this hole. A destination hole of similar proportions is also dug, and this is where the mole emerges. The mole itself is a steel cylinder about 60 cm long and 6 cm in diameter. It works as a pneumatic cylinder with pulsed compressed air causing the head of the mole to repeatedly hammer against the soil in front of the mole. Once the mole has passed through the earth the pipe can be pulled through the long horizontal hole.